Restaurant Cleaning Services
At All Things Clean, we believe a clean space is the best space for your commercial business. A restaurant must maintain a certain level of cleanliness to attract customers and ensure everyone's health is a priority. Our team is proud to offer professional, deep-clean services for your restaurant at affordable prices. We strive to be a superior janitorial service company in the Oklahoma City area.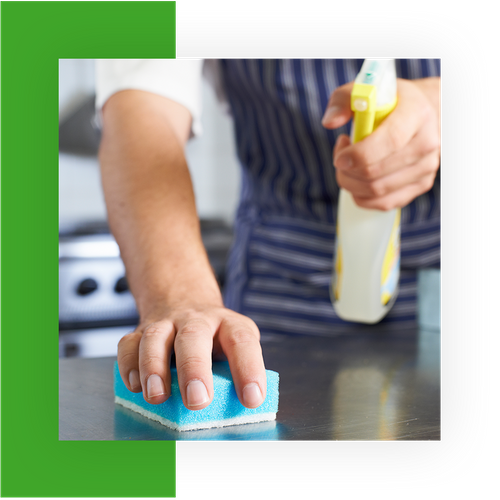 Why Is a Professional Cleaning the Best?
Professional cleaning ensures all germs, dust, and bacteria are wiped clean using only the highest-quality products and techniques. Nonetheless, it is beneficial to have a deep clean done at your restaurant to maintain cleanliness and appearance.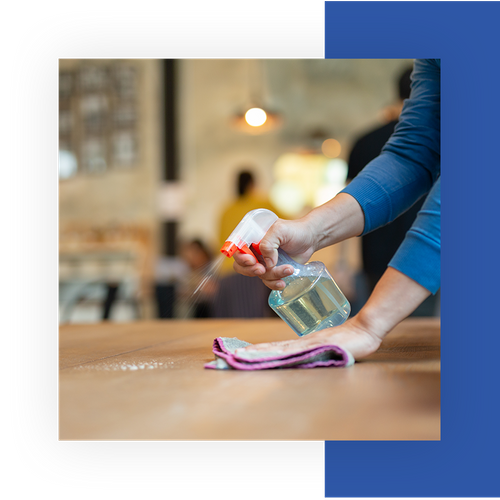 Services We Offer
We offer carpet, restroom, window cleaning, and more depending on what you need. At All Things Clean, we deliver exceptional customer service and offer our advanced skill set to ensure your service is performed efficiently. Moreover, our make-ready services focus on every portion of your commercial property whether it be windows or cabinets.
Custom Services
We are proud to offer specialized services no matter what job you need. If your restaurant requires a COVID-19 disinfection service, or a disaster cleaning service, we have you covered! You can trust us that we have your best interest in mind when it comes to the cleanliness of your commercial property.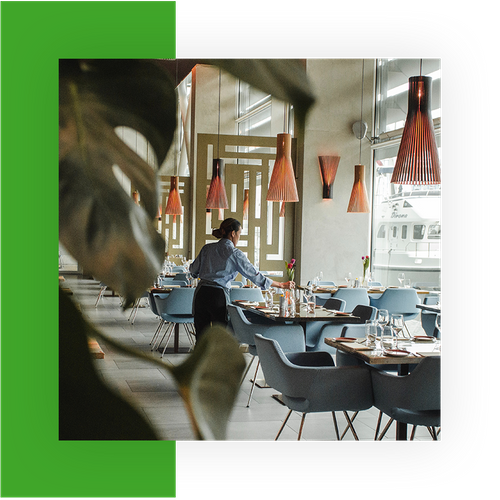 What Sets Us Apart?
Our goal is to get the job done right the first time for your convenience and satisfaction. We are a locally-owned and operated business, and our priority is to serve you with superior services you can't find anywhere else. We have over a decade of experience committed to the best janitorial services available.
If your restaurant needs a professional cleaning service, look no further than All Things Clean! Our dedicated team can sanitize your space at a fair price, and we deliver the quality results you deserve. Contact us today to learn more!