Professional Restroom Sanitation Services in Oklahoma City
When it comes to restroom sanitation, it pays to make certain the job is done the right way. Thankfully, the experts at All Things Clean are up to the task! Backed by years of experience, we specialize in deodorization services, green cleaning, and more. In other words, no matter your specific needs, we're the team to turn to for expert professional cleaning.

There's no doubt about it — commercial restrooms can get dirty very quickly.

Thankfully, our bathroom cleaning services are the perfect solution.

When you enlist our help, you don't have to worry about dust, dirt, germs, or bacteria.

Get the help you need from the experts at All Things Clean.
Professional Commercial Cleaning Done Right
Whether you choose to enlist our services daily, weekly, monthly, or on an as-needed basis, we're ready to lend a helping hand. Keeping the restroom in your commercial space as clean as possible is always a smart idea, and when you choose to work with the pros at All Things Clean, we'll bring a great attitude, a keen eye for detail, and a passion for making your space better for everyone to every job we undertake.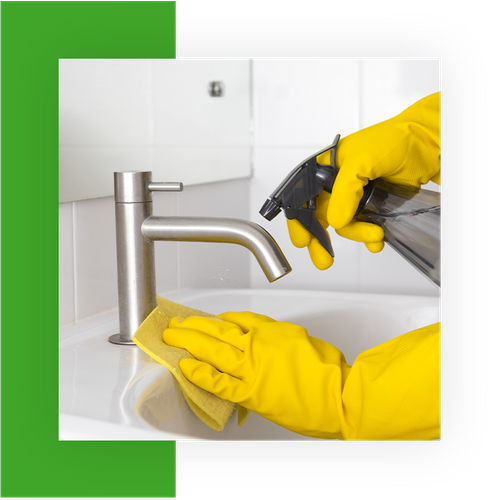 Who We Are
At All Things Clean, we bring more than 14 years of hands-on experience to each cleaning job we undertake. In other words, we have both the expertise and know-how needed to get the job done right. You deserve to work with a cleaning company that puts your needs first, and as a locally owned and operated business, there's nothing we enjoy more than serving our community in Oklahoma City.
YOUR FREE NO OBLIGATION CONSULTATION IS WAITING.
No matter your specific needs, the experts at All Things Clean are up to the task. When you're in need of restroom sanitation services in Oklahoma City, turn to our team. Reach out now to learn more or to get started with a quote. We look forward to hearing from you!