Carpet Cleaning and Maintenance
Give your carpets the attention they deserve.
Carpet Cleaning and Maintenance
Oklahoma City's Trusted Commercial Carpet Cleaning Company
Whether you're in need of regular maintenance on your carpets or there's been a spill that requires the help of a professional carpet cleaning team, the pros at All Things Clean can help. Our expertise ensures that no matter your specific needs or the scope of your project, you're in good hands. Backed by years of experience and a passion for the details, you can trust us for high-quality work every time.

At All Things Clean, we can handle even the toughest of spills. We know that needing to get your carpets cleaned can be frustrating, but we do the job right.

From regular carpet cleaning and maintenance to frustrating stains that just won't seem to come out, our team is proud to do it all.

Did you know that having your carpets cleaned regularly can keep them looking their best for longer? Put your trust in our team for your carpet needs.

When you choose All Things Clean, you're working with a local Oklahoma City business — and our mission is to do the job right the first time.
What to Expect
Wondering what to expect when you enlist our help for your next project? In a word, dedication. We know that you have a choice in who you call to have your carpets cleaned, and when you work with us, you're choosing a woman-owned company that goes the extra mile to meet your needs. Every client has different needs — and we take the time to listen before springing into action to ensure the work is done properly every time.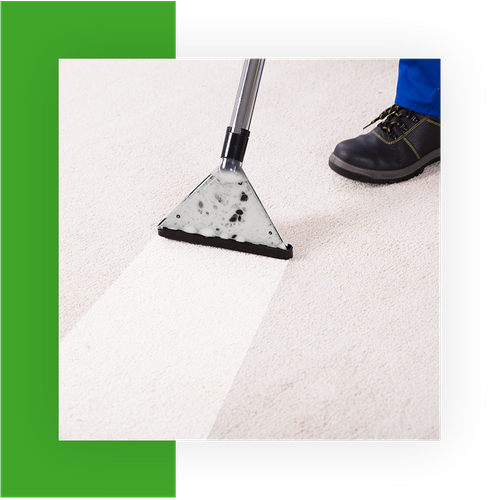 What Makes All Things Clean Different?
At All Things Clean, we're more than just a cleaning company. We are proud to offer assistance for both residential and commercial clients, and no matter your specific needs, we'll always bring our keen attention to detail to the job. Simply put, when you need a local cleaning service you can count on, we hope that you'll give us a call.
you're in good hands.
In this day and age, finding a janitorial service provider that offers a personal touch is nearly impossible. At All Things Clean, we're a locally owned and operated business and we know just how important it is to find a cleaning company you can trust. Reach out today to learn more or to request a quote, and rest assured that you're in good hands with All Things Clean.