Routine Janitorial Services
Are you in need of janitorial cleaning services?
Routine Janitorial Services
Professional Janitorial Cleaning Services in Oklahoma City
Not all janitorial service providers give the same level of service. Thankfully, the team at All Things Clean brings a keen eye for details to each job we undertake. At the end of the day, we know that you have a choice in which cleaning company you'll hire. When you choose us, we won't let you down.

For more than 14 years, the team at All Things Clean has been the premier janitorial service provider in Oklahoma City.

Backed by a reputation for going the extra mile for our clients, our top priority for each job is ensuring your total satisfaction.

No matter the level of cleaning that needs to be done or how often you need our services, you can count on us for the best.

Best of all, we offer free quotes — and you have no obligation to enlist our services. Reach out now to learn more.
What Makes Us Different?
We know that you have a choice when it comes to which janitorial cleaning company you'll hire. We want you to know that when you choose to enlist our help, you can rely on us for exceptional customer service with a personal touch. We're a locally owned and operated company, and nothing gives us greater satisfaction than serving other businesses in our community in Oklahoma City.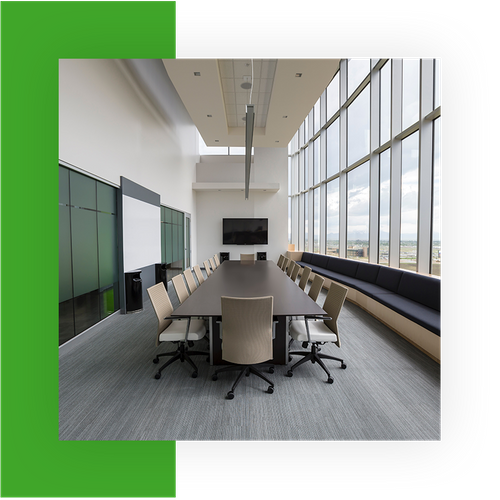 Why Choose All Things Clean?
As a woman-owned cleaning company, our goal is to provide our clients with high-quality work. Over the past 14 years, we have developed a reputation for paying attention to even the smallest of details, and because we're bonded and insured, you can trust that you are in good hands with All Things Clean.
Your free, no obligation consultation is waiting.
Whether you're interested in starting with a free consultation or you're ready to work with us, we'd love to hear from you! We strive to offer the best customer service in the industry, so whether you need us for a single cleaning job or you prefer that we come back weekly, monthly, or quarterly, we want you to know that we're up to the task. Reach out now to schedule a free consultation!